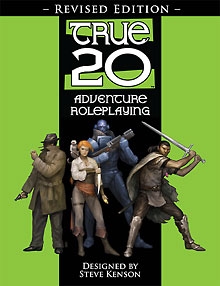 True20
Publisher Description
Worlds of Imagination & Adventure Await You!
With True20 Adventure Roleplaying you embark on journeys of the imagination, with heroes and stories you and your friends create. This book tells you everything you need to know to play an exciting adventure roleplaying game: how to create your own heroes, how to handle action and conflict, how to narrate adventures, and how to keep it all fair and fun.
True20, Revised Edition - Rules SummaryCollapse
There is currently no summary for this edition of True20. Would you like to
write one
?
Recommendation On