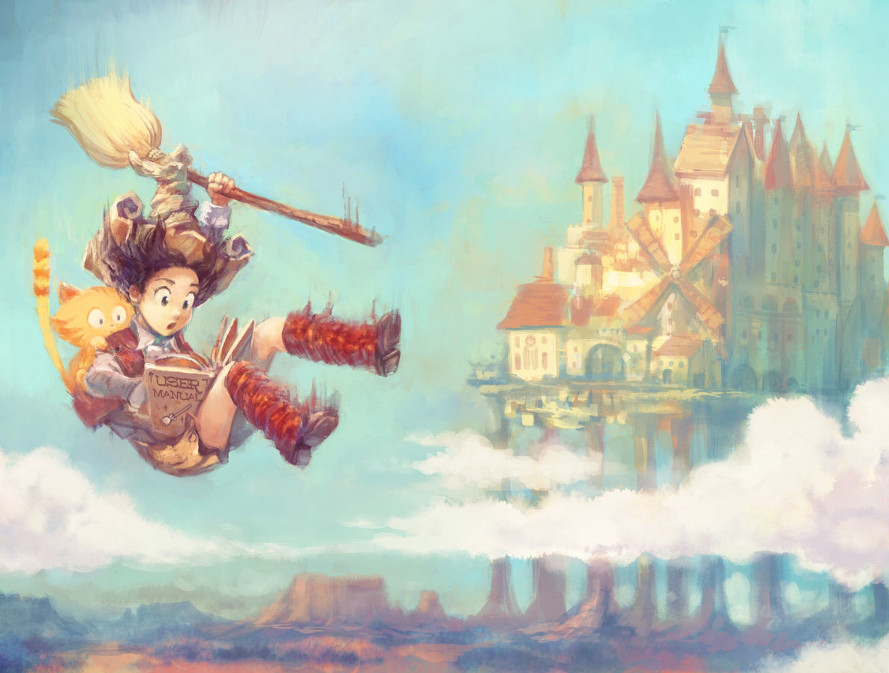 Kids Tabletop RPG Recommendations
Role-playing games attract a wide range of audiences, and not just for adults: kids play RPGs too! Whether you have younger children, older children, or a mix of both, we've selected the best kids RPGs available for you to choose from.
Learn about what makes each game fun and unique, including the awards they've won, price comparisons from online vendors, and a summary of each one's rules. In short, we have everything you need for you to select the perfect RPG for your children.
While there is no one best RPG for younger children, both Amazing Tales and No Thank You, Evil! work very well for that age group, and both have received extremely positive reviews (with Amazing Tales taking home slightly stronger reviews).

Again, there is no one RPG that will be perfect for everyone, and both Amazing Tales and No Thank You, Evil! can be played by older children also. However, many older children might prefer the more Dungeons and Dragons-like Hero Kids, or (if they are fans of the movie it's based on) the Labyrinth Adventure game.

Depending on the child's maturity, a full-featured "adult" RPG might even appeal to them, and one strong option in that category is Mouse Guard, which is based on a children's graphic novel.
Best Kids Tabletop RPGs
Amazing Tales
A Children's' RPG With a Variety of Settings, for Kids Ages 4+
No Thank You, Evil!
A Game For Children Ages 5+, by Monte Cook, Set in a Magical Land Where Anything is Possible
Hero Kids
A Dungeons & Dragons-Themed RPG For Children Ages 4-10
Do: Pilgrims of the Flying Temple
A Game of Helping Others on Distant Worlds, For Ages 12+ (or Lower With Adult Help)
Jim Henson's Labyrinth: The Adventure Game
A Game for Children Ages 6+ (With Adult Supervision) to Explore the World of Jim Henson's The Labyrinth
Little Monster Detectives
A Game That Lets Children Ages 5+ Confront Fears By Solving Monster-Caused Mysteries
Mouse Guard
An Adult Game Based on a Popular Children's Comic (Playable by Kids With Adult Supervision)
Related Franchises/Genres