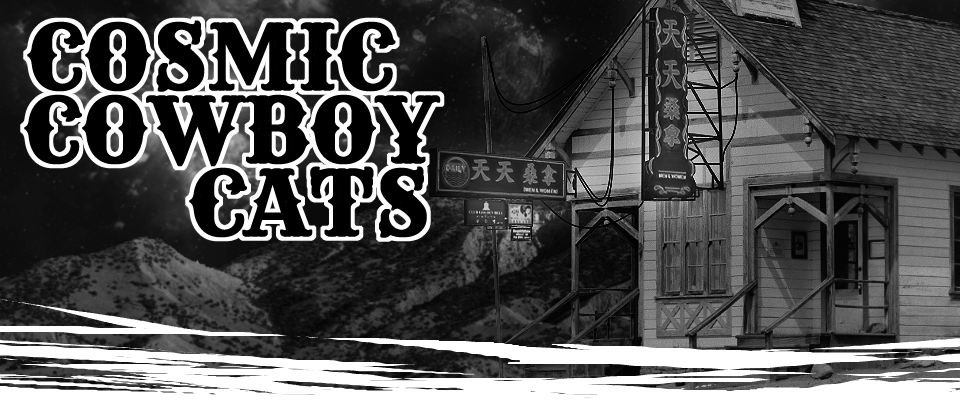 Cosmic Cowboy Cats
Publisher Description
In Cosmic Cowboy Cats players take on the role of feline cowboys in a space western setting. The cats are locals of Wrydowns, a backwater planetary mining outpost at the edge of the warp lanes. The player's goal is to protect Wrydowns from forces that would damage it, and try to make some profit for themselves in the process. The game's goal is to facilitate wacky fun in a one-shot game session. Coming in at two pages, Cosmic Cowboy Cats is a quick and easy-to-learn micro-rpg, perfect to learn and play in one night.
Cosmic Cowboy Cats was designed for the Space Western Summer Jam.
Cosmic Cowboy Cats, First Edition - Rules SummaryCollapse
There is currently no summary for this edition of Cosmic Cowboy Cats. Would you like to
write one
?
Recommendation On