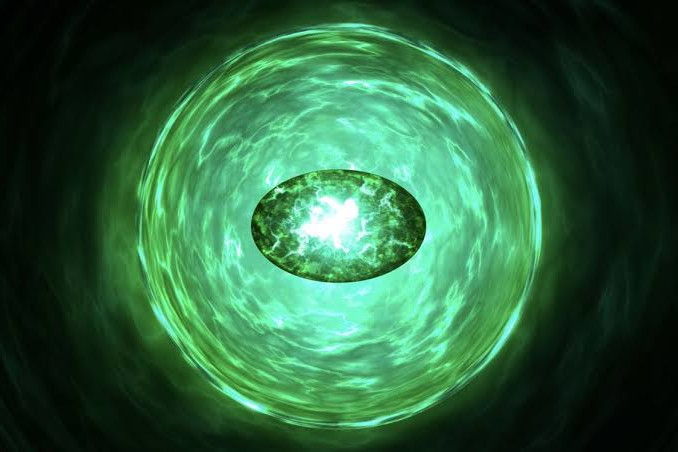 The Time Stone
Items of the MCU, Part 15
Hi everyone! Had some wifi issues earlier in the day but I'm fortunately still able to do the daily post. Today's item is the Time Stone, seen most often in the form of the Eye of Agamotto, Doctor Strange's necklace. After the Power Stone, it's probably the stone we see the most use of. Unfortunately time manipulation is difficult to represent in GURPS, but a lot of it can be approximated and represented in different ways.
"Temporal manipulations can create branches in time. Unstable dimensional openings. Spatial paradoxes, time loops!"
Notes: This is built almost identically to the Space Stone, one of the earlier items I did. The base power allows a lot of unique moves on its own, and is really only limited by creativity when made into a Wildcard power. I've included a lot of time-related powers that are either seen used, or just seem appropriate. The two uses I struggled with the most were the reversal of the destruction of the Hong Kong Sanctum, and the iconic bargain scene. Effectively, the first is just a Cosmic Serendipity to have shown up in the scene before the destruction of the sanctum. Given the fact that Dormammu is the only other character in the second scene, the time loop is best represented by Unkillable 3, reappearing at the site where the time loop was set.
Time Stone (1428)
Infinity Stone -30%: Breakable (DR 26+, SM -9) -0%, Can Be Stolen (Forcefully Removed, may not work for opponent) -5%, Unique -25%
Time! (Control Time 7 +70%: Cosmic +50%, Persistent +10%, Ranged +40%, Infinity Stone -30% (357)) (1428)
Time! Uses
Can distort time by x0.1 to x30

Affliction 9 (Decreased Time Rate) +270%: Disadvantage (DTR 2) +200%, Malediction 1 +100%, Gadget -30% (333)

Affliction 4 +690%: Advantage (Extra Life) +250%, Affects Insubstantial +20%, Cosmic +50%, Extended Duration (Permanent) +300%, Malediction 1 +100%, Infinity Stone -30% (316)

Affliction 2 +1120%: Cosmic +50%, Malediction 1 +100%, Temporal Stasis +1,000%, Infinity Stone -30% (244)

Altered Time Rate 2 +20%: Cosmic +50%, Infinity Stone -30% (240)

Duplication 3 +160%: Construct +60%, Cosmic +50%, Duplicated Gear +100%, No Sympathetic Injury +20%, Infinity Stone -30%, Sequential -40% (273)

Healing +650%: Affects Self +50%, Area 4 (16y) +200%, Cosmic +50%, Cosmic (No Die Roll Required) +50%, Cure Affliction +60%, Reduced FP Cost 7 +140%, Xenohealing +100% (225)

Intuition +120%: Cosmic +50%, Inspired +100%, Infinity Stone -30% (33)

Jumper (Time) +120%: Cosmic +50%, Cosmic (No Die Roll Required) +50%, Extra Carrying Capacity (Extra-Heavy) +50%, Infinity Stone -30% (220)

Luck -20%: Cosmic +50%, Defensive (Only active defenses) -40%, Infinity Stone -30% (12/24/48)

Precognition +240%: Cosmic +50%, Cosmic (No Die Roll Required) +50%, Directed +100%, Reduced FP Cost 2 +40% (85)

Psychometry +250%: Cosmic +50%, Cosmic (No Die Roll Required) +50%, Directed +100%, Immersive +50%, Sensitive +30%, Infinity Stone -30% (70)

Super Luck +195%: Alter Reality +75%, Cosmic +50%, Wishing +100%, Infinity Stone -30% (295)

Unaging +40%: Age Control +20%, Cosmic +50%, Infinity Stone -30% (21)
This Resource is Part of a Collection