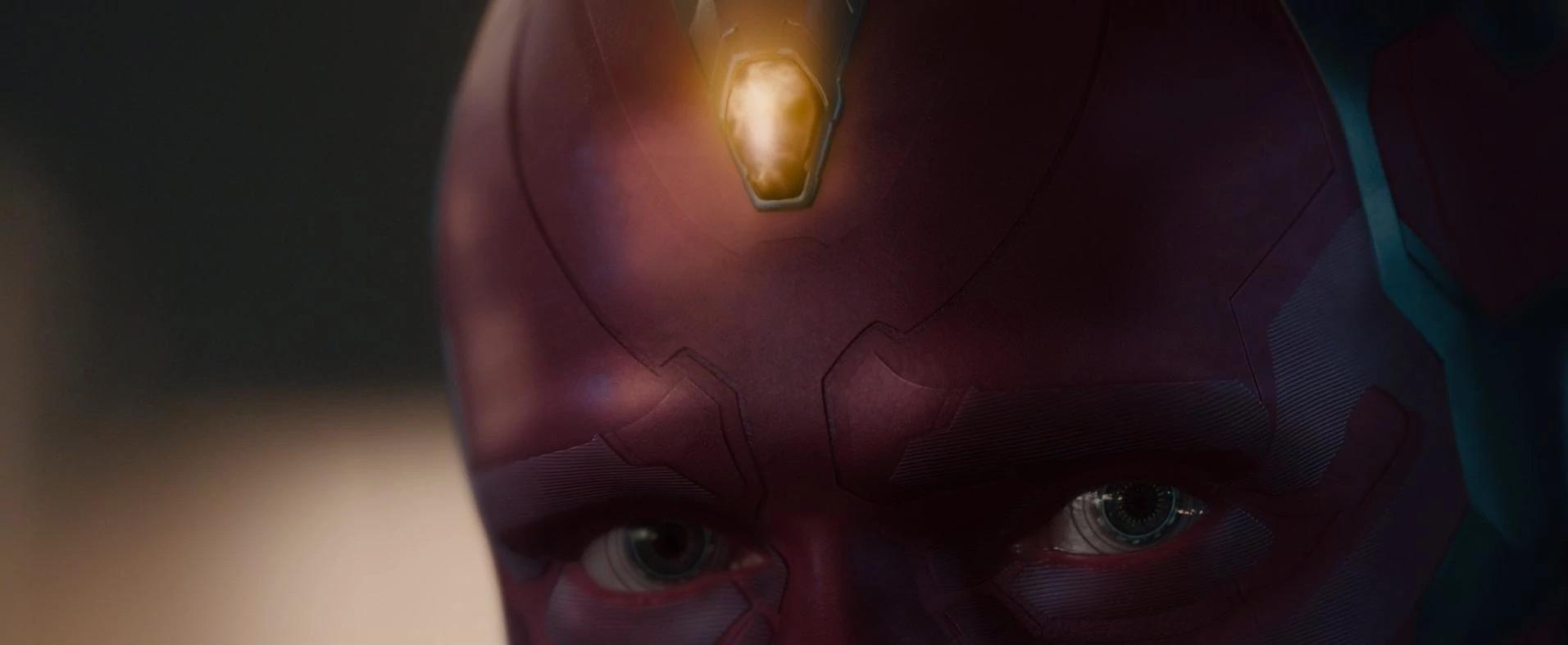 The Mind Stone
Items of the MCU, Part 18
Hi everyone! Last of the six infinity stones, and the second-to last post in this series (at least for now). The Mind Stone spends most of its screentime in Vision's forehead, which means we get a limited portfolio of things it can do, but I'm pretty happy with the powerset I came up with, and it's pretty close in point value to the Space and Time stones. Side note, I looked back at the Ten Rings post and realized part of the writeup didn't get included, so check back to see some more abilities I added!
"The Mind Stone. It's one of the six Infinity Stones, the greatest power in the universe, unparalleled in its destructive capabilities."
Notes: I used the comics as a basis for a lot of the powers, as well as the Psionics section of the Basic Set. A lot of Vision's powers don't seem especially Mind-related, but I included stuff like his Innate Attack. Considering the Mind Stone granted sentience to both Vision and Ultron, I included an IQ bonus sufficient to "uplift" any sentient being (IQ 1+) to sapient (IQ 6+) and give any other being a significant boost. The wielder can also speak any language, has triple the mental capacity (Compartmentalized Mind), and can memorize any skill to gain 12 points in it for a limited time!
Mind Stone (1524)
Infinity Stone -30%: Breakable (DR 26+, SM -9) -0%, Can Be Stolen (Forcefully Removed, may not work for opponent) -5%, Unique -25%
IQ +6: Infinity Stone -30% (84)

Clairsentience +380%: Aware +50%, Cosmic +50%, Cosmic (No Die Roll Required) +50%, Increased Range 19 (x2m) +190%, Second-Nature +70%, Infinity Stone -30% (240)

Common Sense: Cosmic +50%, Infinity Stone -30% (12)

Compartmentalized Mind 2: Cosmic +50%, Infinity Stone -30% (120)

Crushing Attack 10d: Cosmic +50%, Infinity Stone -30% (60)

Enhanced Time Sense +20%: Cosmic +50%, Infinity Stone -30% (54)

Intuition +170%: Cosmic +50%, Cosmic (No Die Roll Required) +50%, Inspired +100%, Infinity Stone -30% (41)

Intuitive Mathematician +20%: Cosmic +50%, Infinity Stone -30% (6)

Mind Control +200%: Conditioning +50%, Cosmic +50%, Independent +70%, No Memory +10%, Reliable 10 +50%, Infinity Stone -30% (150)

Mind Probe +295%: Cosmic +50%, Invasive +75%, Memory Bank (Unlimited Capacity) +150%, Universal +50%, Infinity Stone -30% (79)

Mind Reading: Cosmic +50%, Multiple Contacts +50%, Universal +50%, Infinity Stone -30% (

Mind Shield 5 +20%: Cosmic +50%, Infinity Stone -30% (25)

Modular Abilities (Super-Memorization 12): Cosmic +50%, Infinity Stone -30% (50)

Photographic Memory +20%: Cosmic +50%, Infinity Stone -30% (12)

Precognition +20%: Cosmic +50%, Infinity Stone -30% (30)

Single-Minded: Cosmic +50%, Switchable +10%, Infinity Stone -30% (7)

TK 30 +20%: Based on IQ +20%, Cosmic +50%, Infinity Stone -30%, Visible -20% (180)

Telesend +300%: Broadcast +50%, Cosmic +50%, Cosmic (No Roll Required) +50%, Selectivity +10%, Sensie +80%, Universal +50%, Video +40%, Infinity Stone -30% (120)

Visualization: Cosmic +50%, Infinity Stone -30% (12)

Versatile: Cosmic +50%, Infinity Stone -30% (6)

Wild Talent 5 +40%: Cosmic +50%, Retention +20%, Infinity Stone -30% (140)

Xeno-Omnilingual: Cosmic +50%, Infinity Stone -30% (96)
This Resource is Part of a Collection